1. Acrylic polishing machine is a dedicated to polishing acrylic material equipment, it uses the diamond tool or PCD tool on the acrylic edge cutting to get mirror effect, such as: Organic glass, acrylic, LED etc.

2. The length of workpiece is unlimited to meet requirement of super long material polishing. 3. Touch screen panel, spindle feed and cutting angle adjustment using servo driver.

4. Digital adjustment, PC machine control, high precision

Advantages:

1) Working length is 1600mm or unlimited . 2)0°-60° angles to be any adjusted. 3) Three pcs cutting tools to accelerate the polishing speed , and polishing surface to get mirror effect.4) The button panel will make the operation more simple and easy. 5) Product guarantee: One year for the machine except cutting tools . If the machine works 8 hours a day, about 5 months need to be resharpen.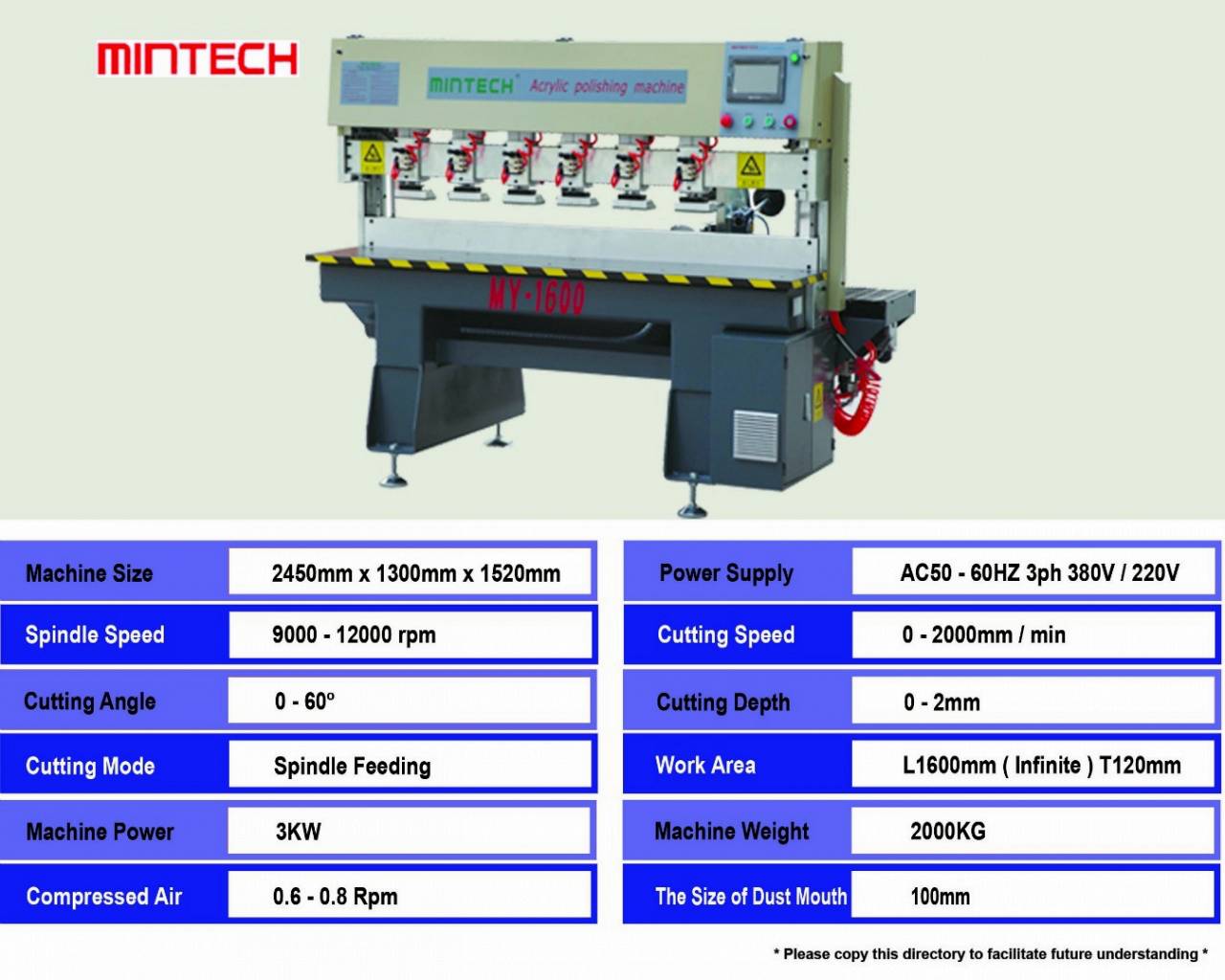 Photo Gallery